First impressions matter more than ever. As coaches compete to attract the best and brightest student-athletes, the art of recruiting has evolved. Having a striking visual identity is a powerful tool to captivate prospective candidates and convey your brand's unique story.
Giving these new age visuals to a coaching staff creates empowerment while taking the graphics load off of athletic communicators.
Top graphics designer, Chris Charizopoulos, took his experiences from Notre Dame football, Ohio State football and the NBA to help reshape the recruiting landscape with these new looks. Let's take a look and break down each graphic.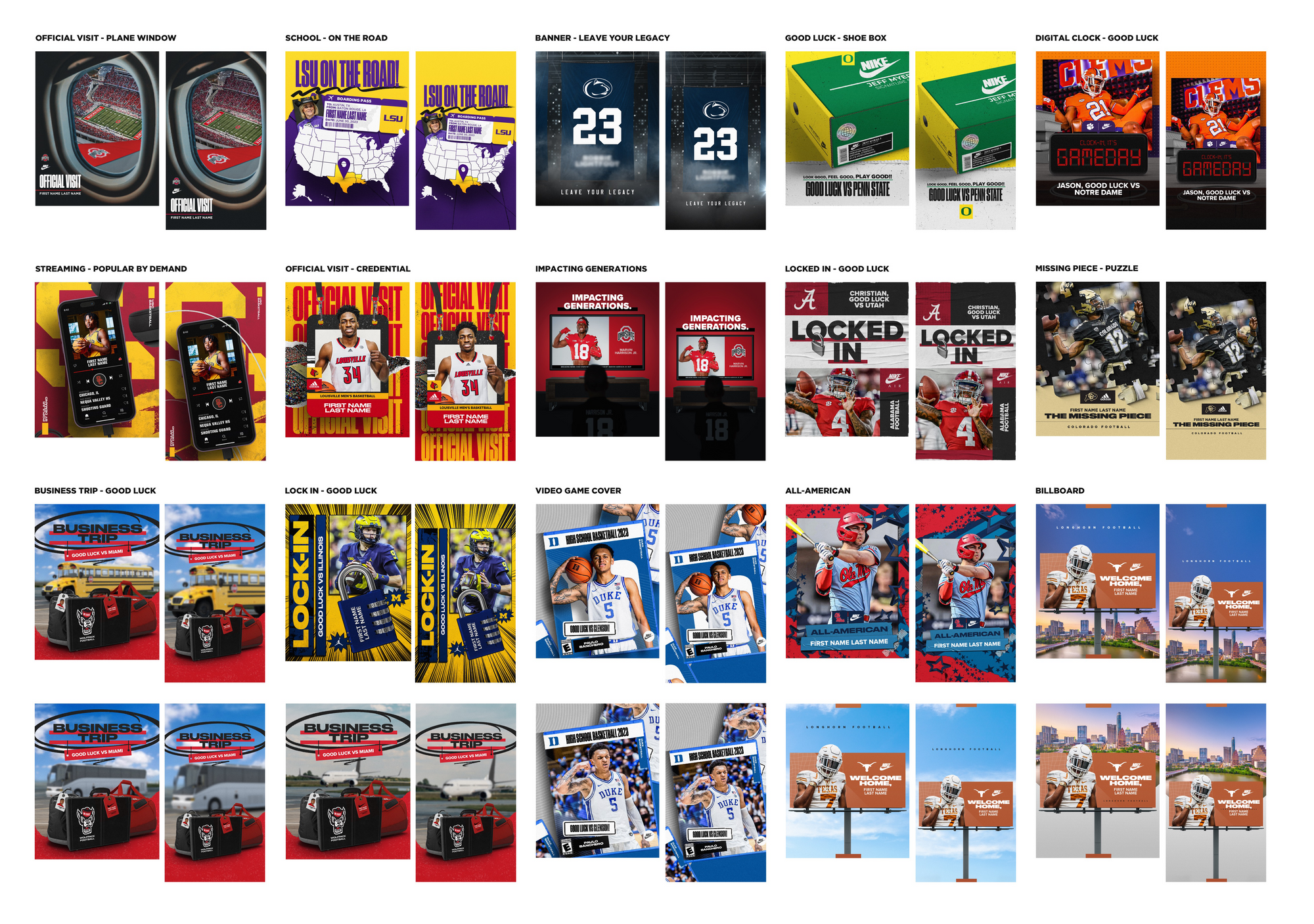 Streaming
Stream your student-athlete by putting them directly in a podcast. Select either headphones or phone chargers to create uniqueness.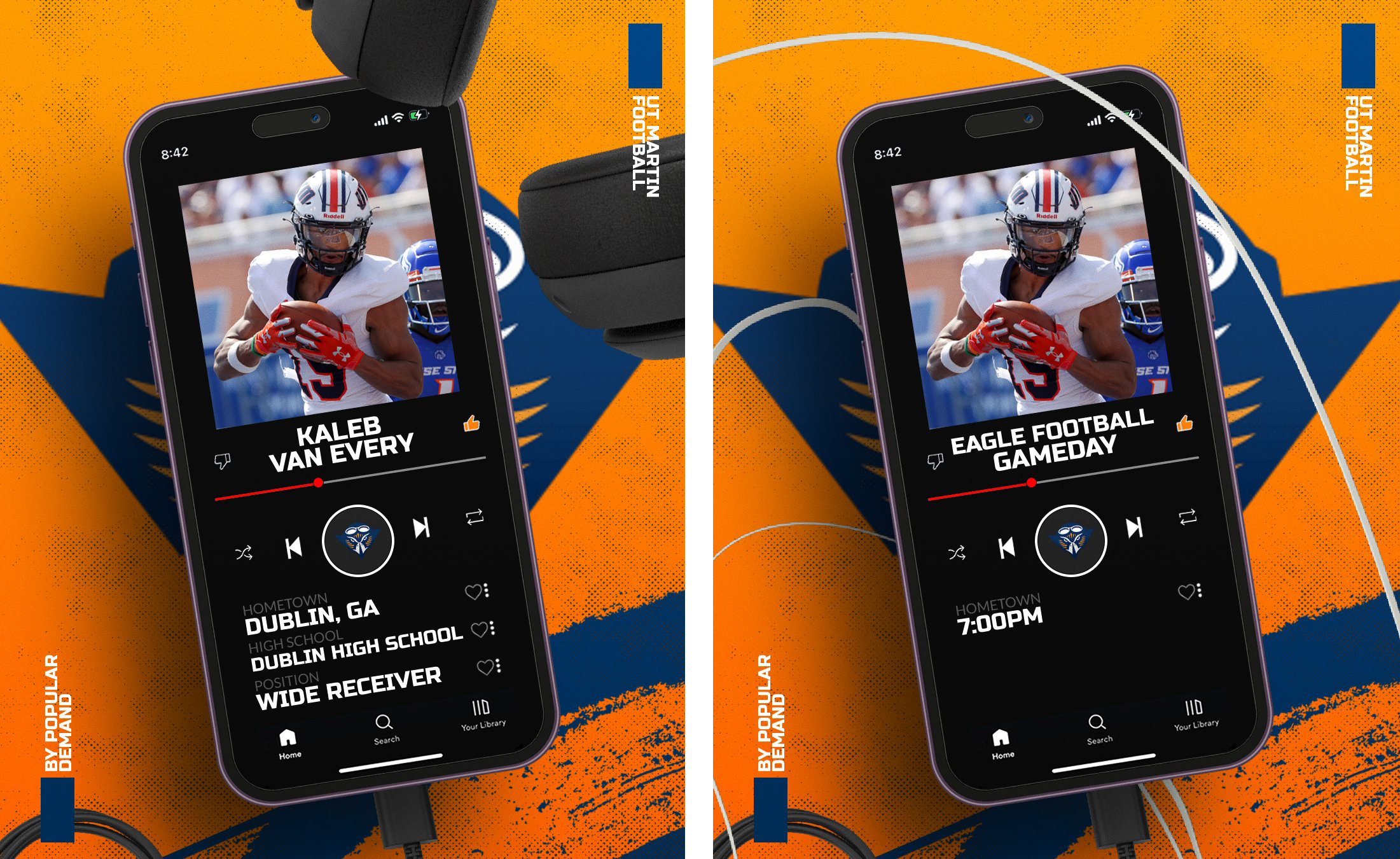 Shoe Box
There's not many things better than giving your recruit his or her own signature shoe line. With complete customization from the logo you put on it to specific text, you're sure to turn some heads over your competition.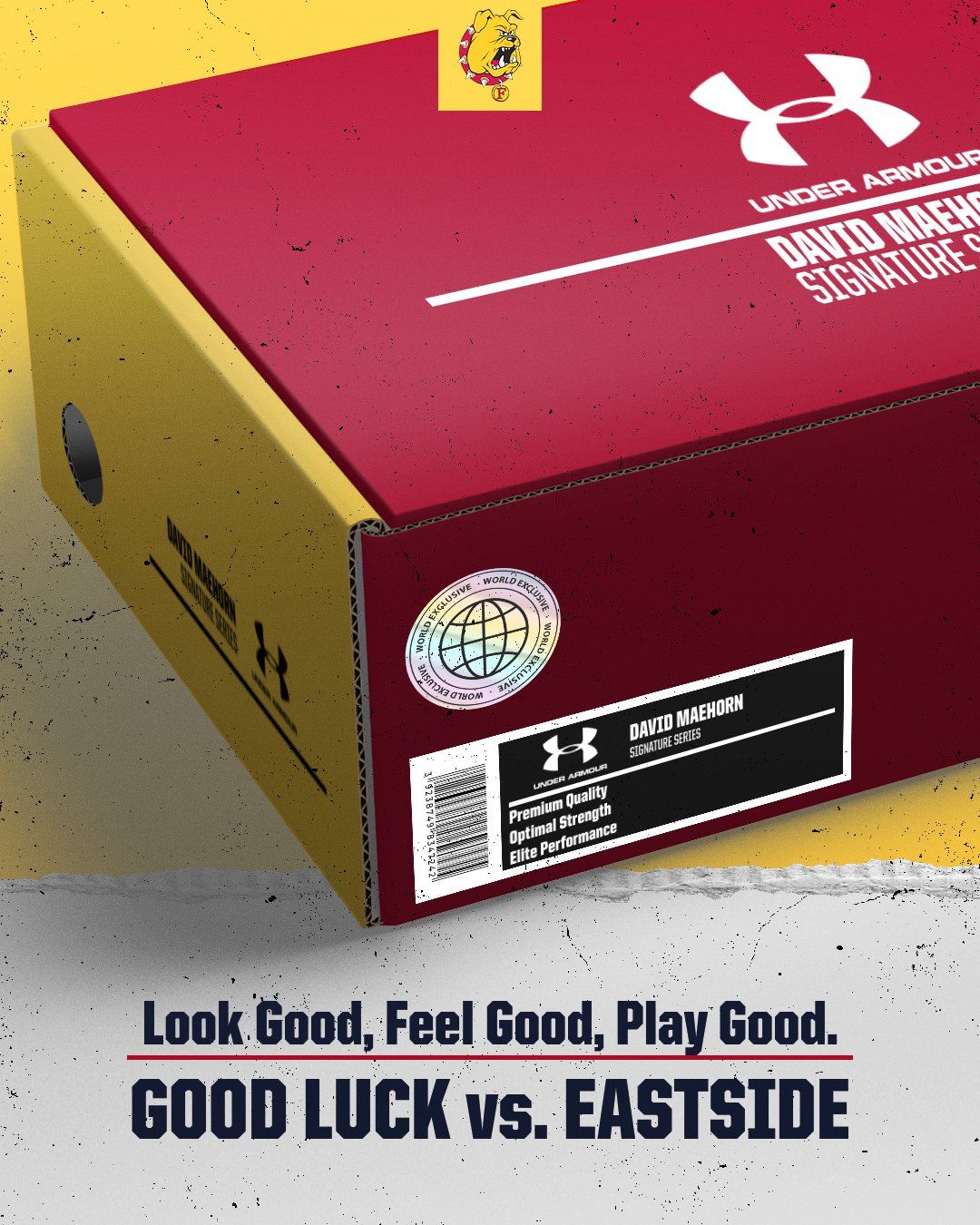 Banner
Give your recruit a glimpse of the future at your school by hanging their retired jersey from the rafters. This template can also be used for countdowns or record-breaking achievements.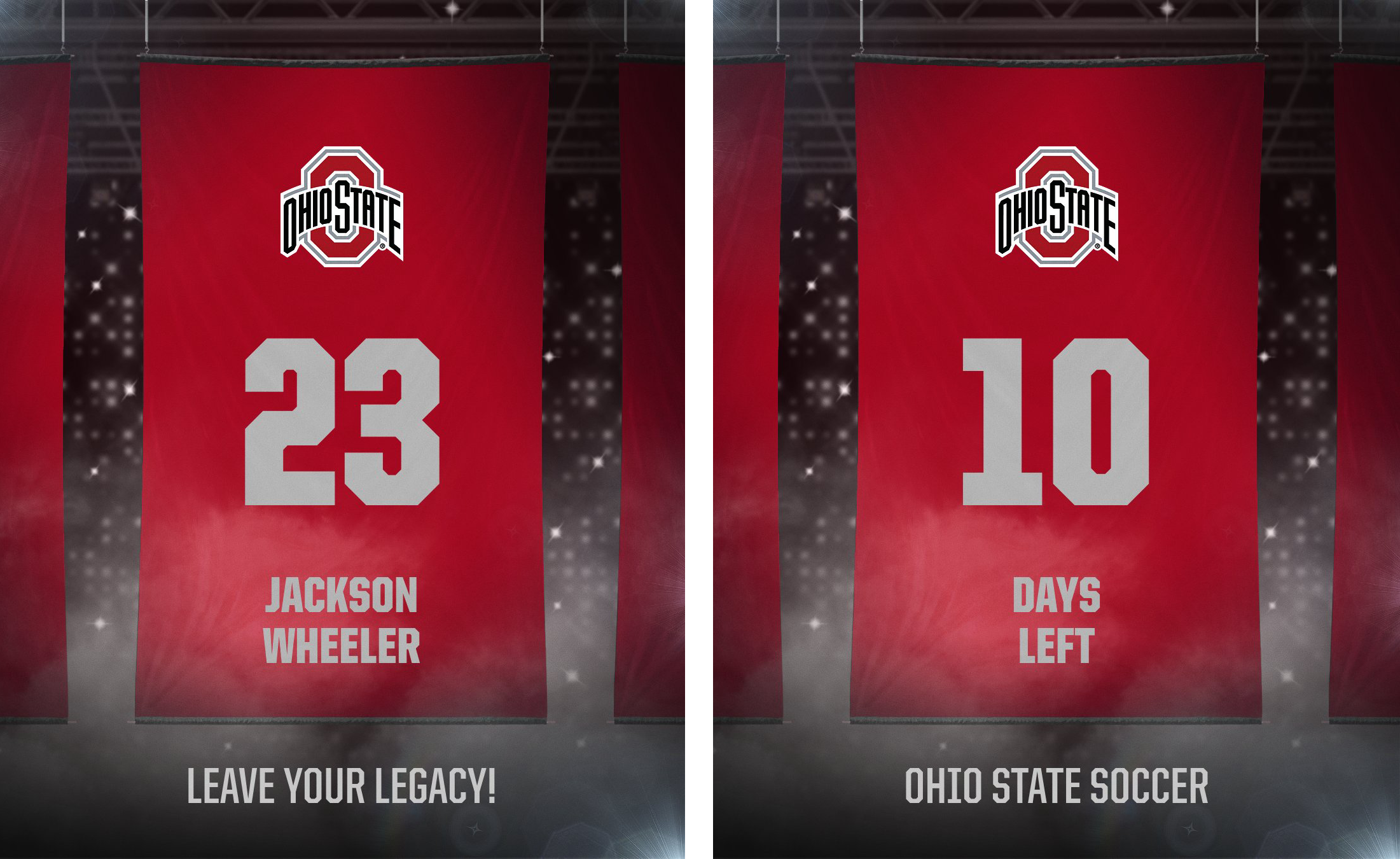 Puzzle
Bring in the final piece to fit perfectly into your team culture with this unique graphic. Choose your photo and we'll automatically scatter all of the pieces giving the appearance that your recruit or student-athlete has their own customized puzzle peice.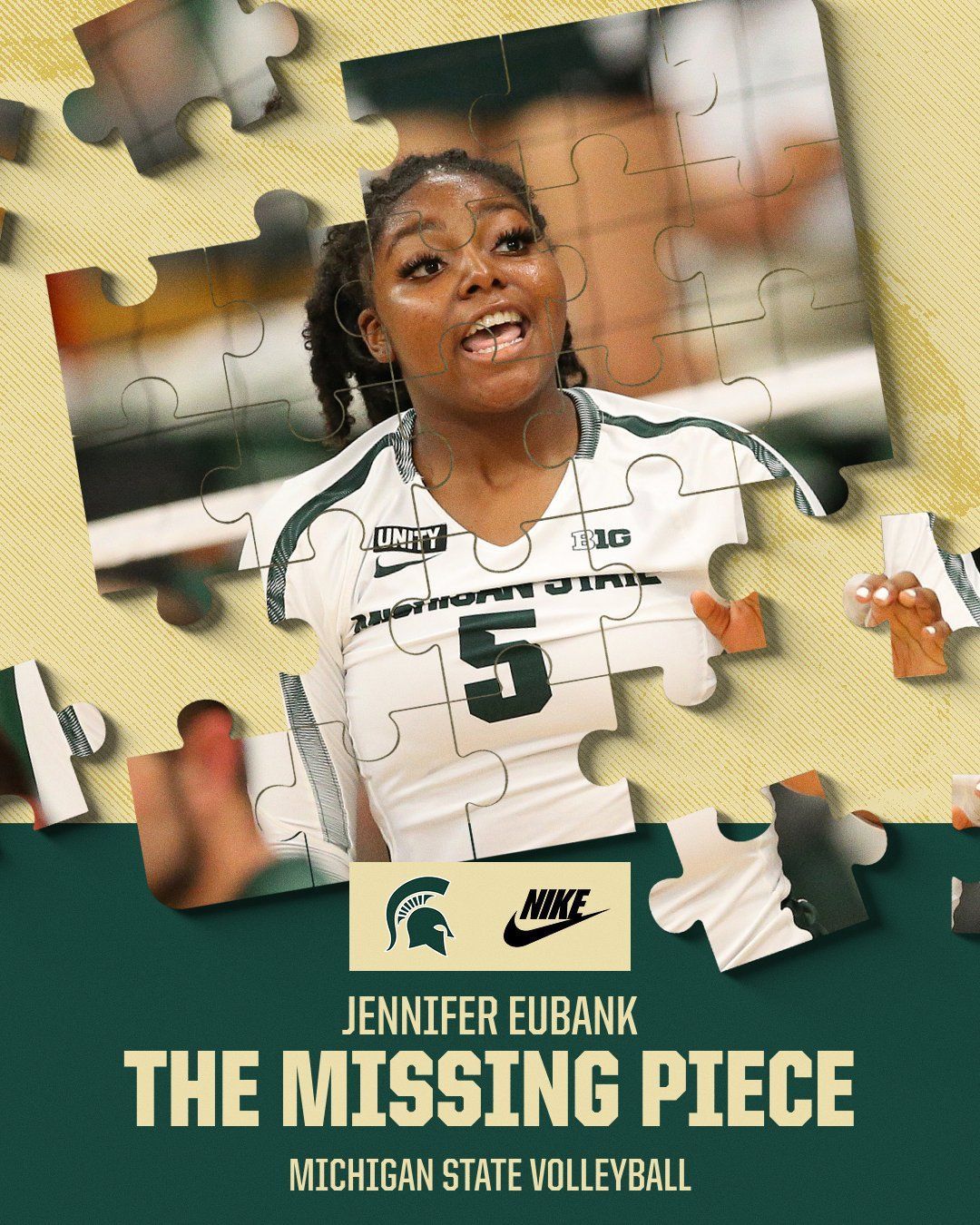 Impacting Generations
Not only are your recruits great athletes, but they're also role models. Show them the impact they can make not only to your program, but to the many kids who look up to them and dream of one day putting on a uniform.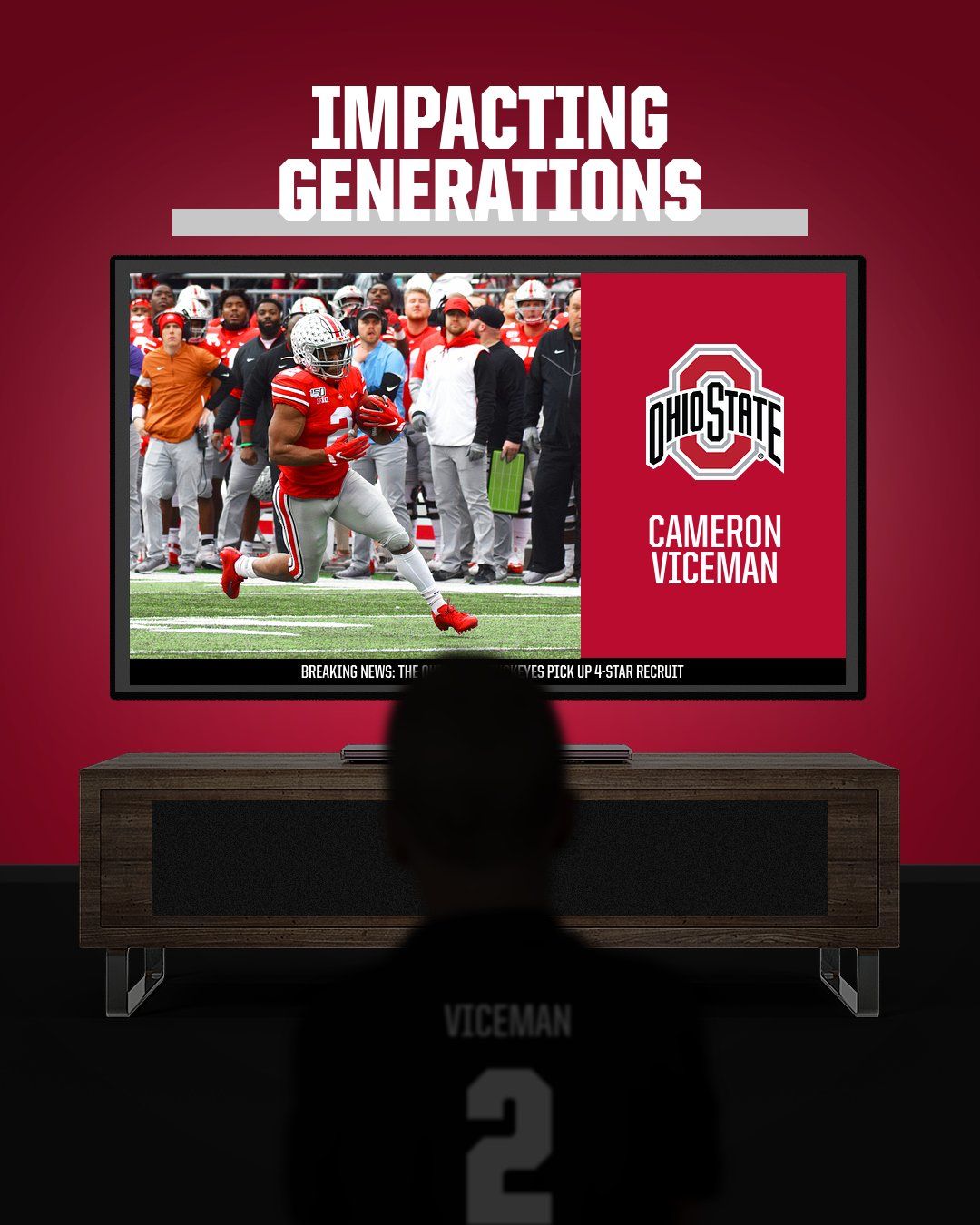 State-to-State
Being on the road is part of the job and this graphic lets your recruits know that you'll be where they'll be. Our advanced tech gives you the ability to click the exact location you're in and where you're going. We're magically drop a map pin in that location and connect the dots! Pretty cool, huh?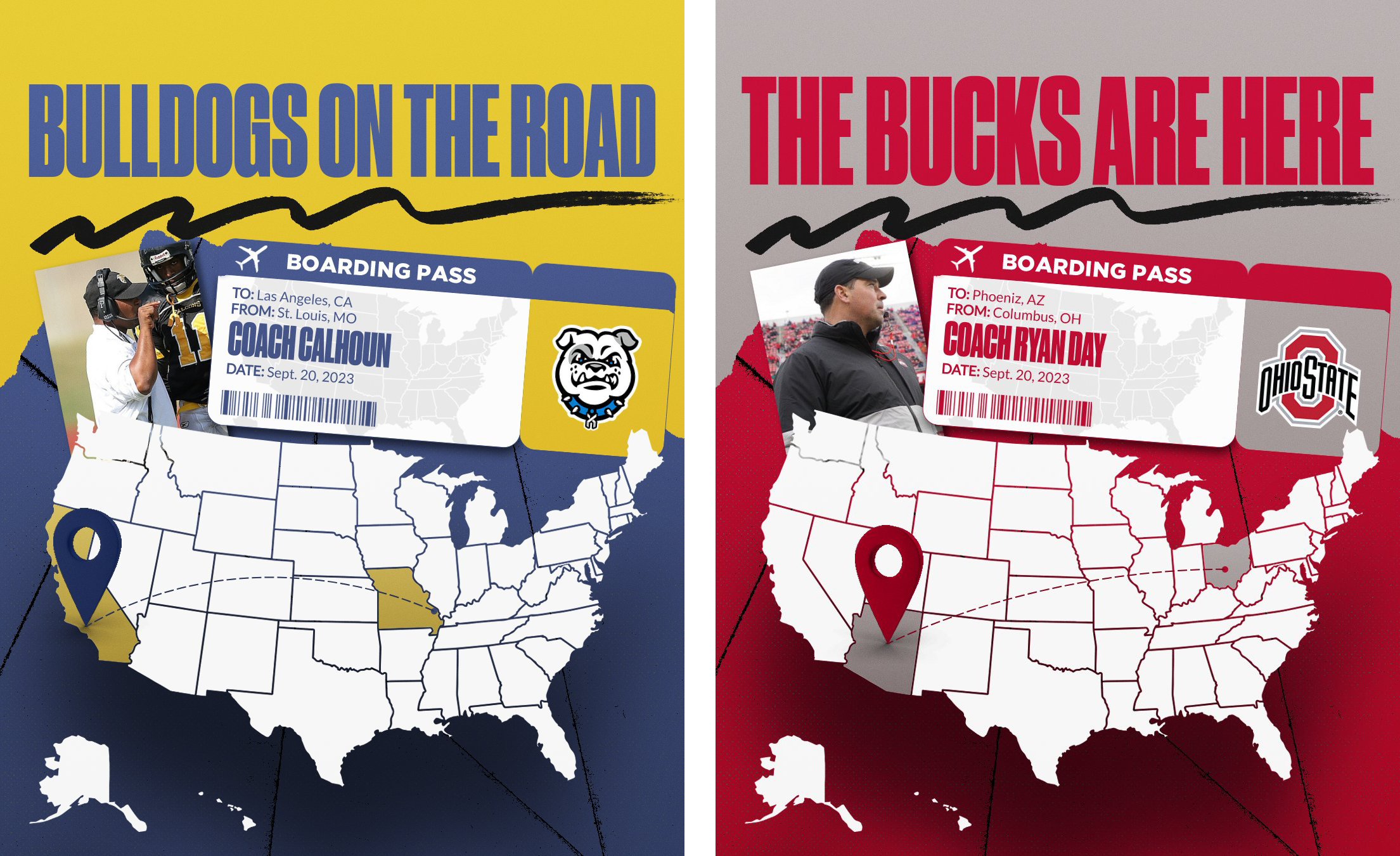 Lock In
Get your recruits locked in on gameday with personalized graphics against their opponent. It's a great touching point to provide custom content throughout their season and get them ready for gameday.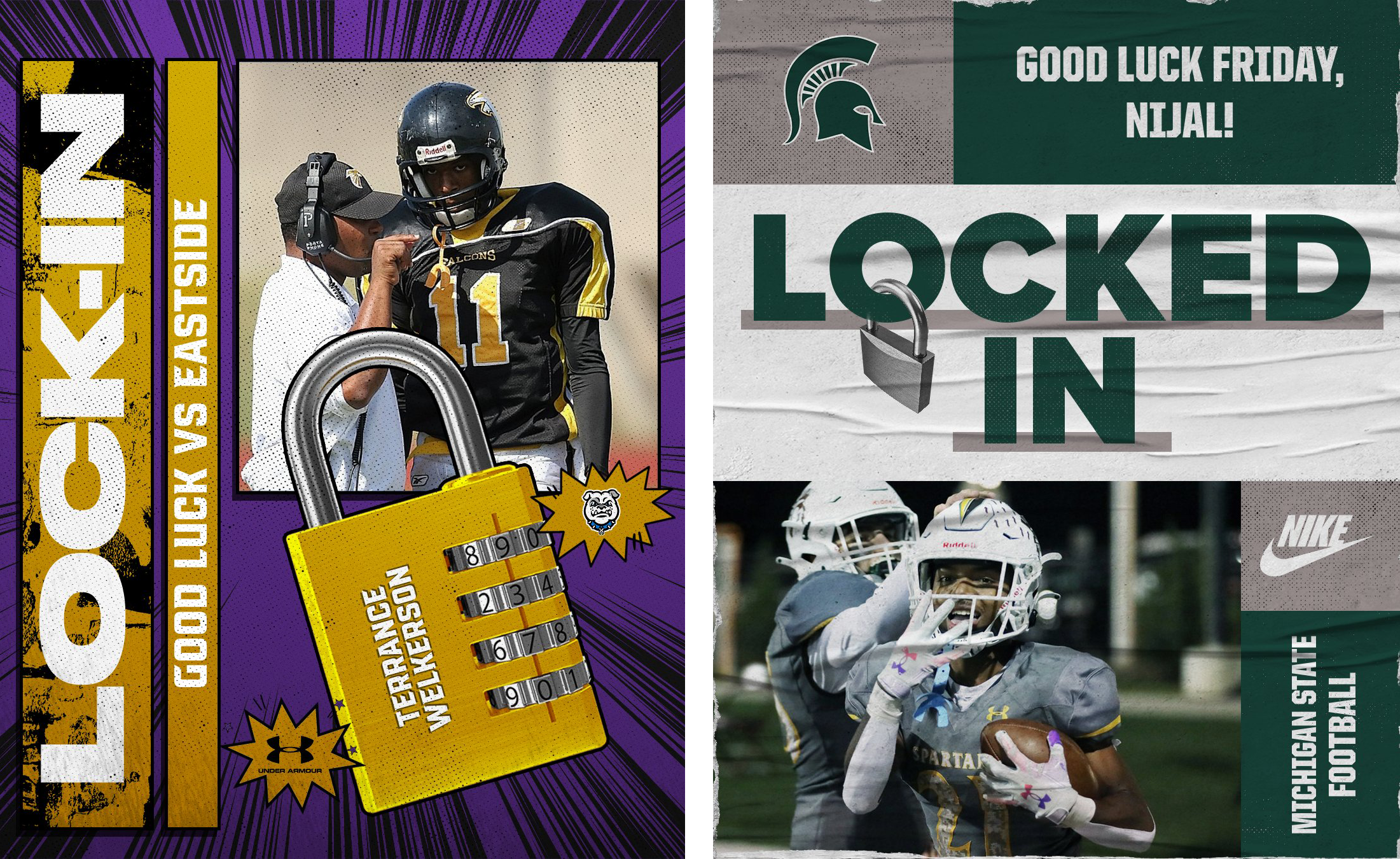 Digital Clock
From lock in to clock in, use this template for weekly touch points to send to your recruits getting them ready for gameday. It can also be used for any games throughout your own season.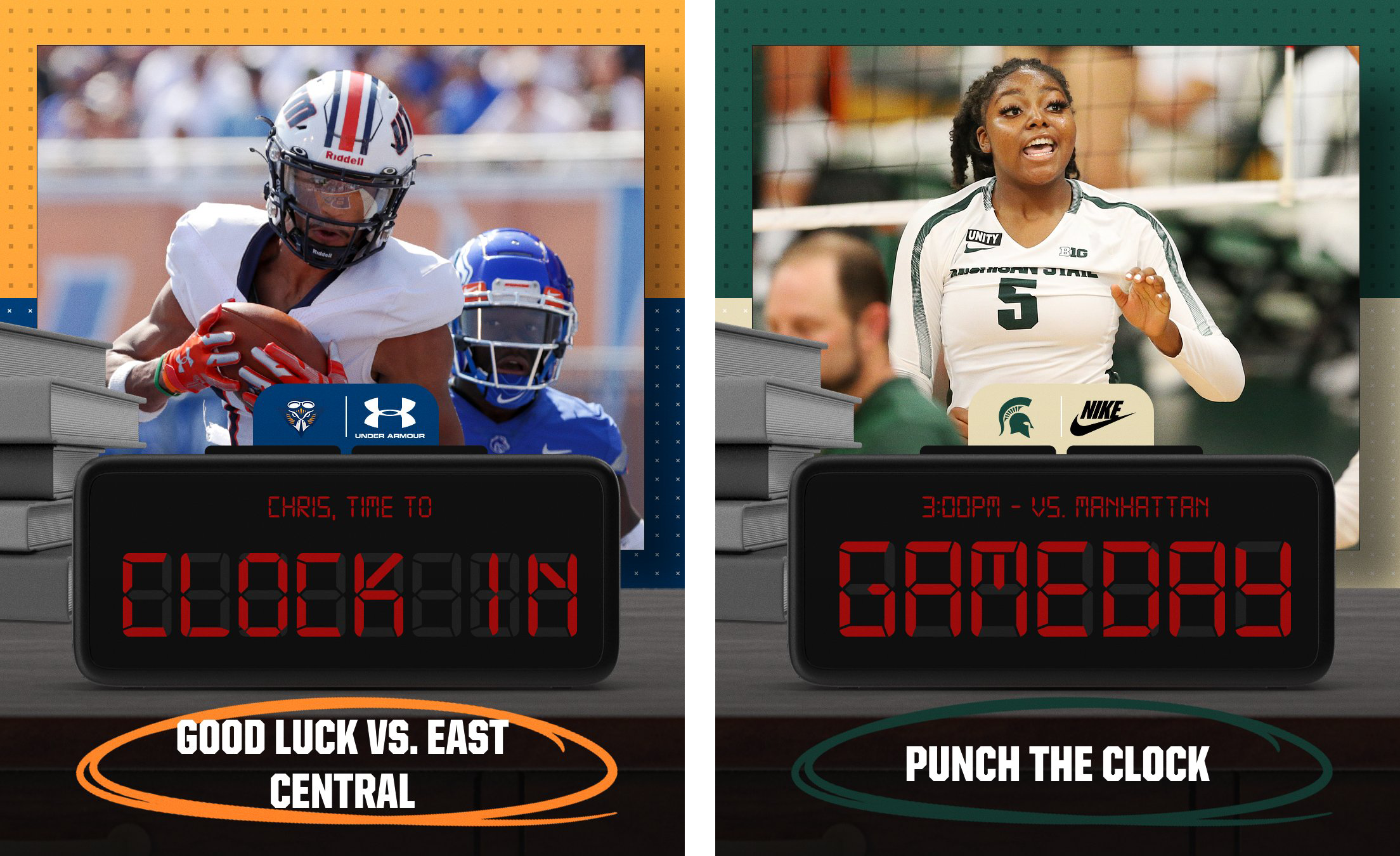 Billboard
Give your perspective student-athlete the star treatment by putting them on their own personalized billboard! We utilized our new cutout feature to make your recruit pop off the board. You can even customize it further by adding background photos of your city.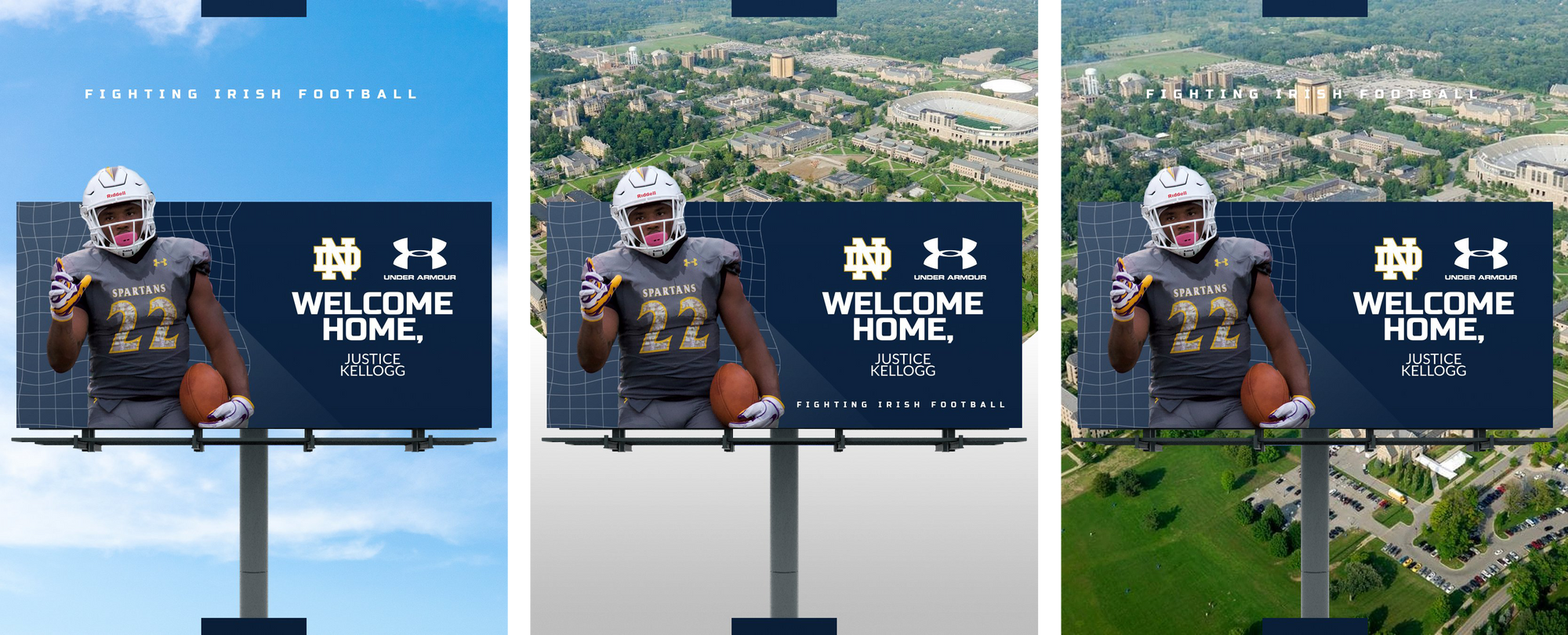 Credential
From official visits, offers, commitments to even gamedays this graphic puts your recruit in their own credential. Contain the photo within the credential or use our cutout tool to give it that custom look.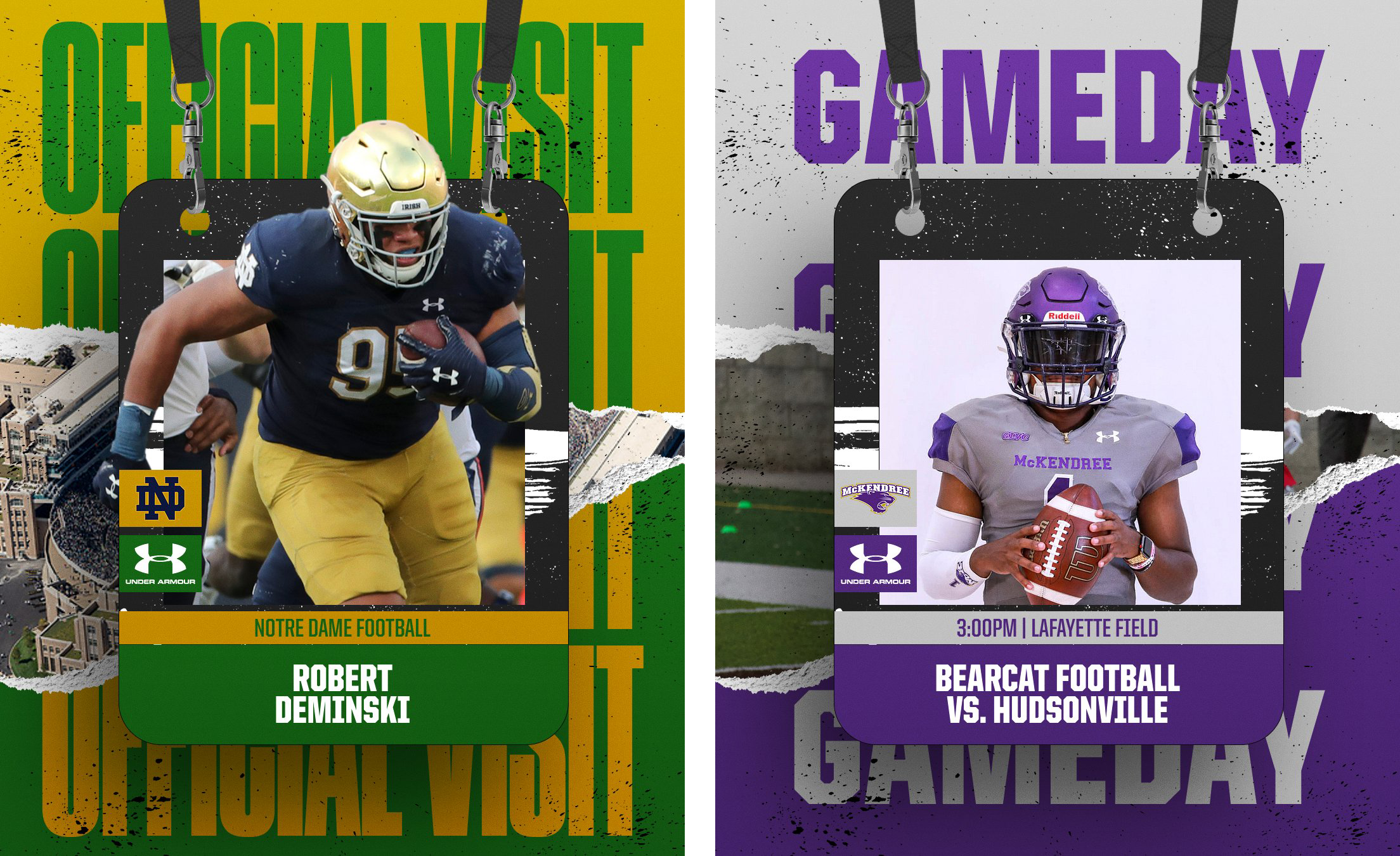 Plane
Have a recruit flying into campus or an out-of-state tournament? Utilize this graphic to let your recruit know what to expect on their initial descent into campus with this plane window graphic.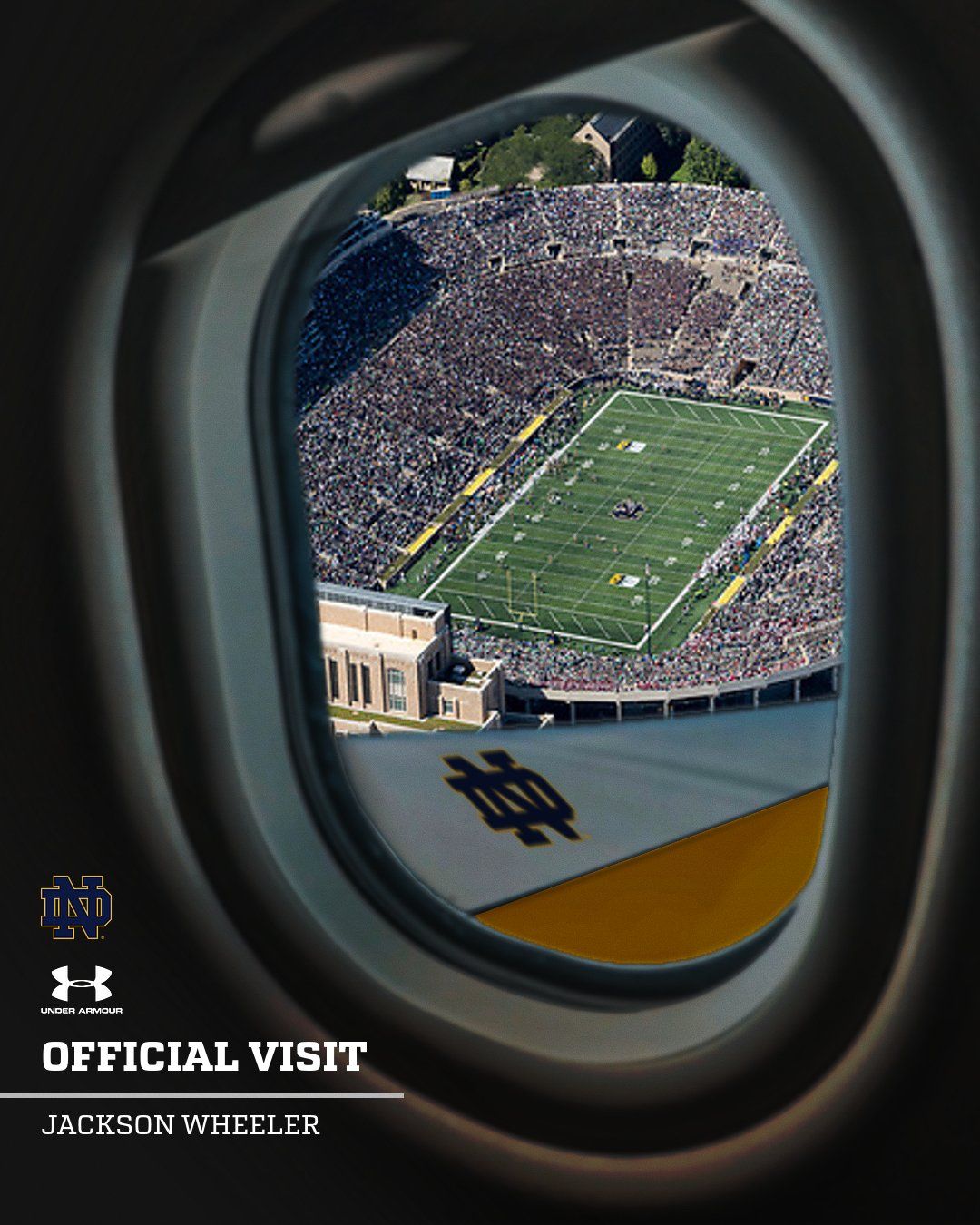 Video Game Cover
Give your recruit their own custom video game cover personalized with your brand! You can choose between a standard photo or a cutout.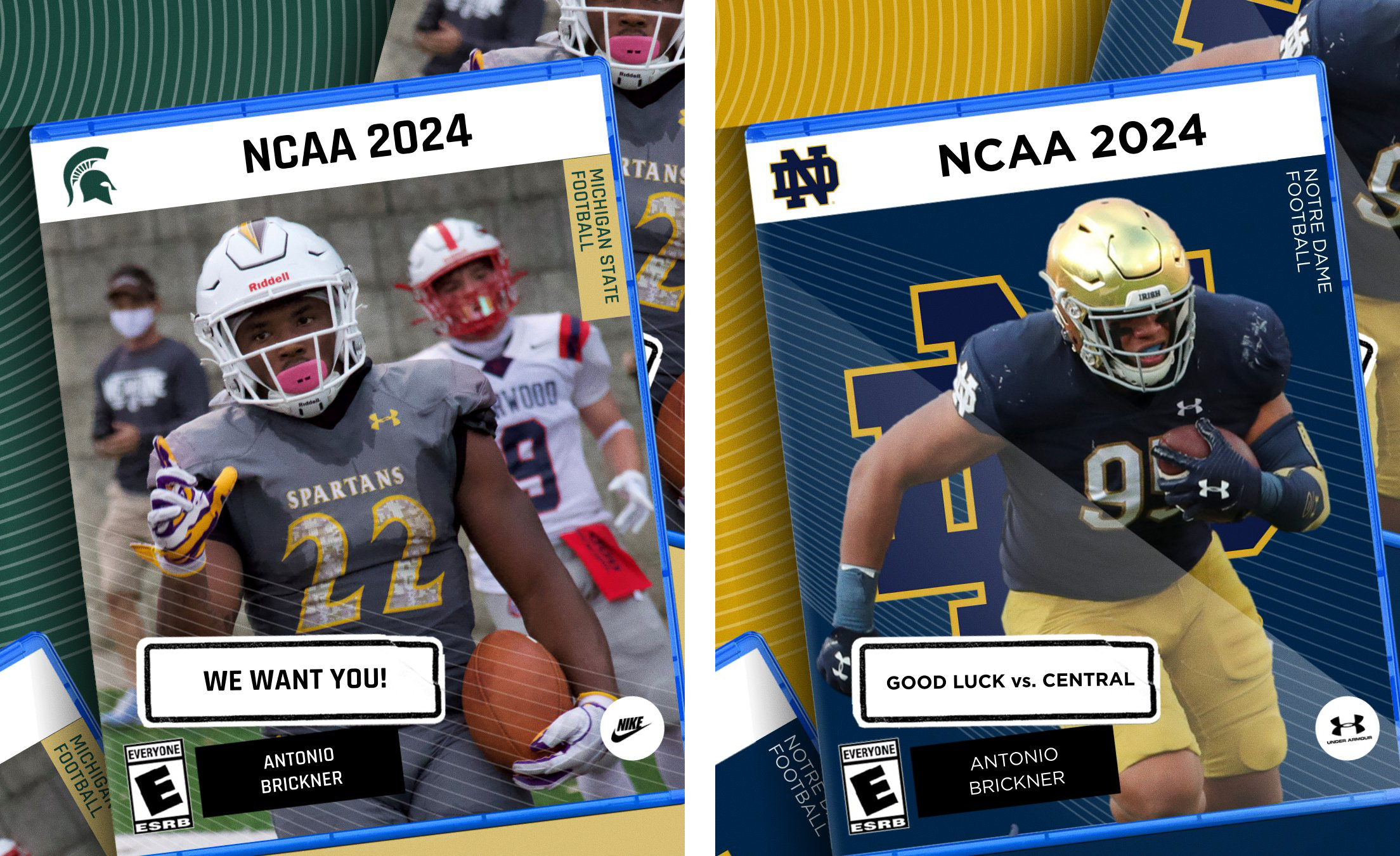 Business Trip
It's all business when you're on the road! Use this graphic customized with school busses, charter busses or planes when your recruit is on the road. It can also be used for your own games and trips throughout the season.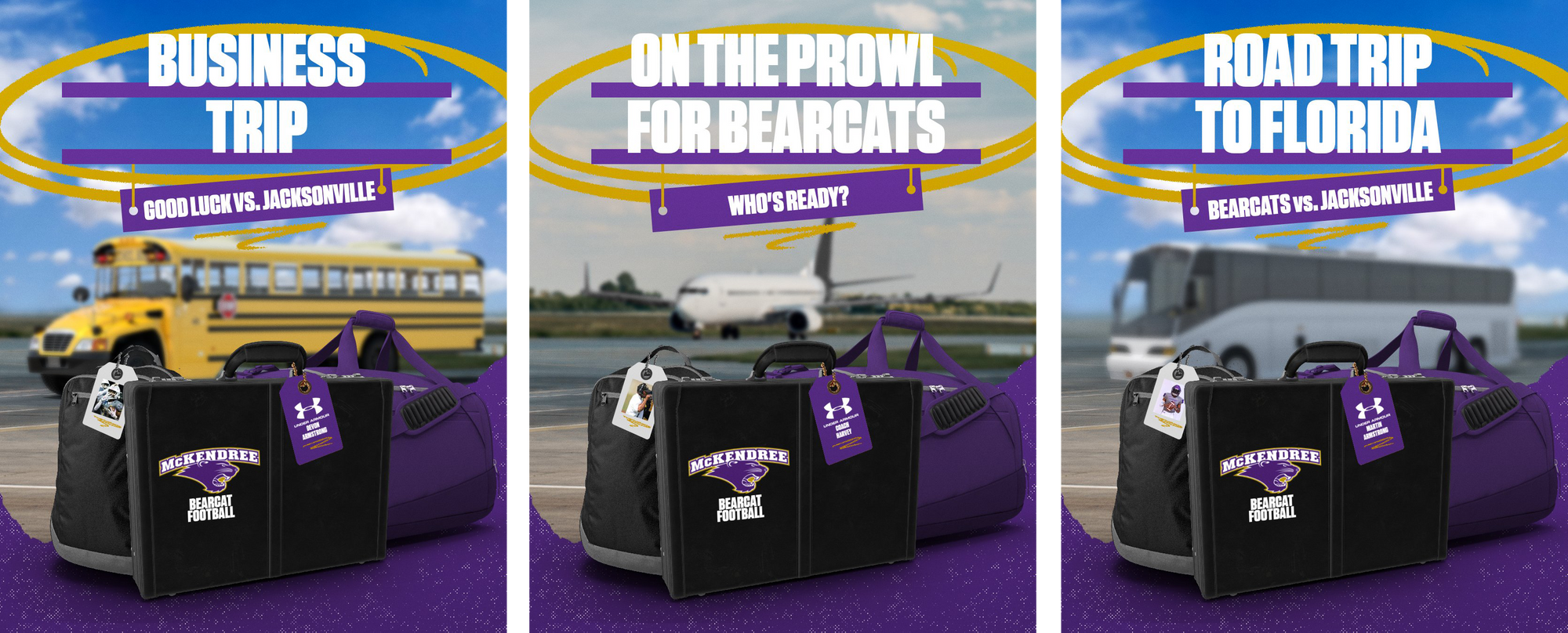 Committed
From an official offer or verbal commitment to signing day this graphic is flexibly designed for multiple needs.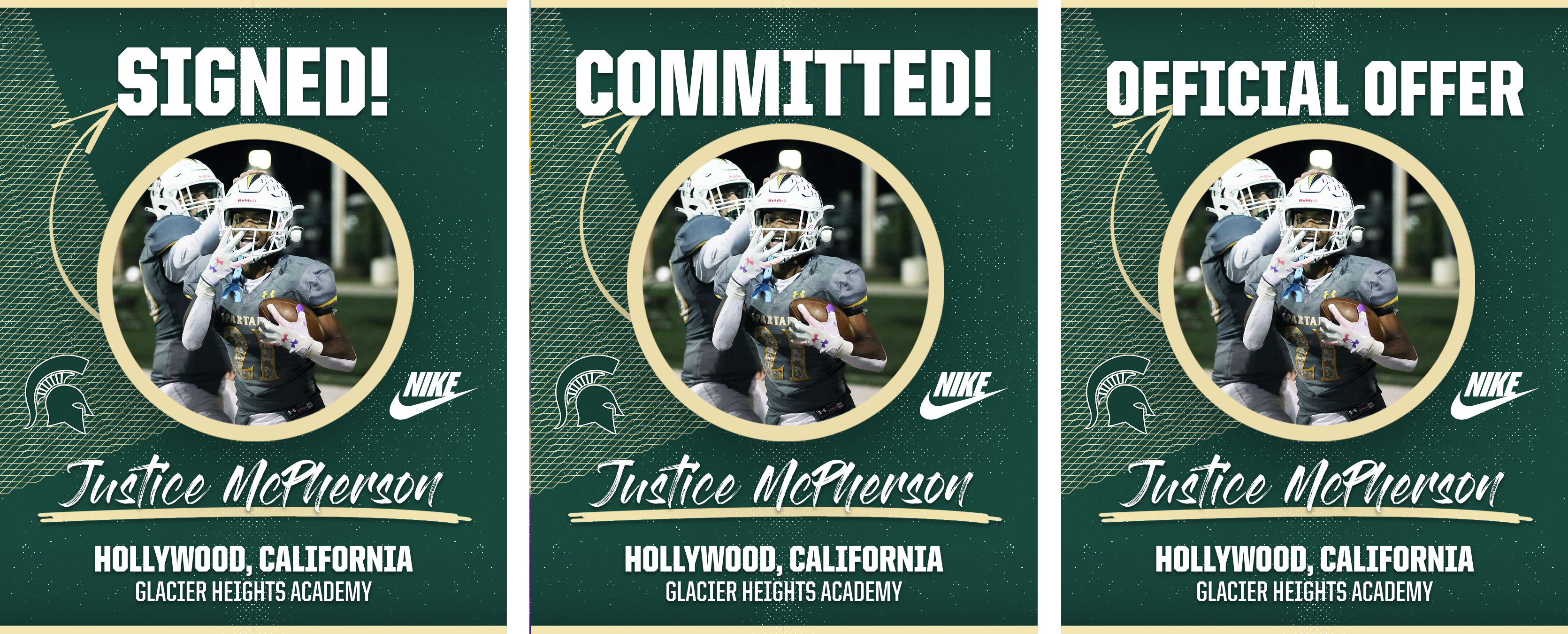 Signed
Similar to the above graphic, this template adds repeatable text making it great for numerous purposes even for gameday.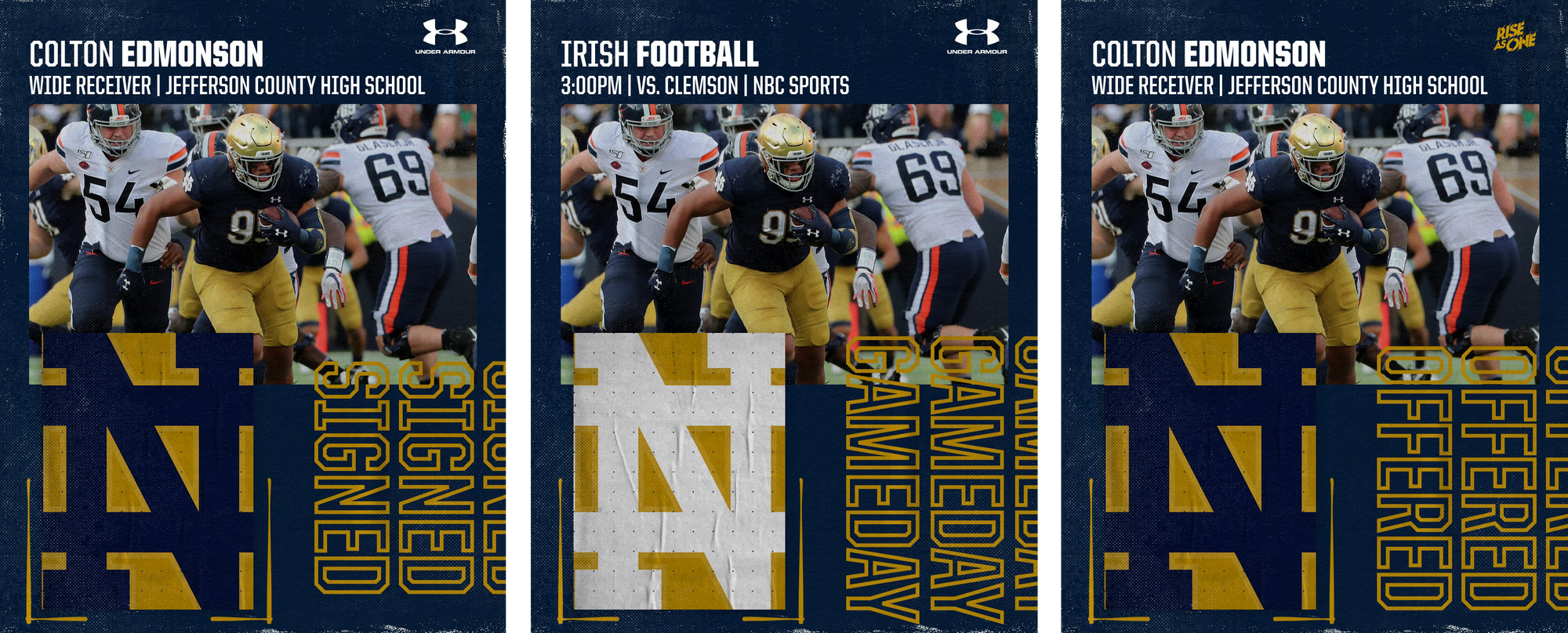 Phone Alert
We've all received alerts on our mobile devices, but none more important than one that notifies us of landing our top recruit. Give your student-athlete a creative look into the future on what your fans would see once they commit or sign with your program. This can also be used for official visits or breaking news.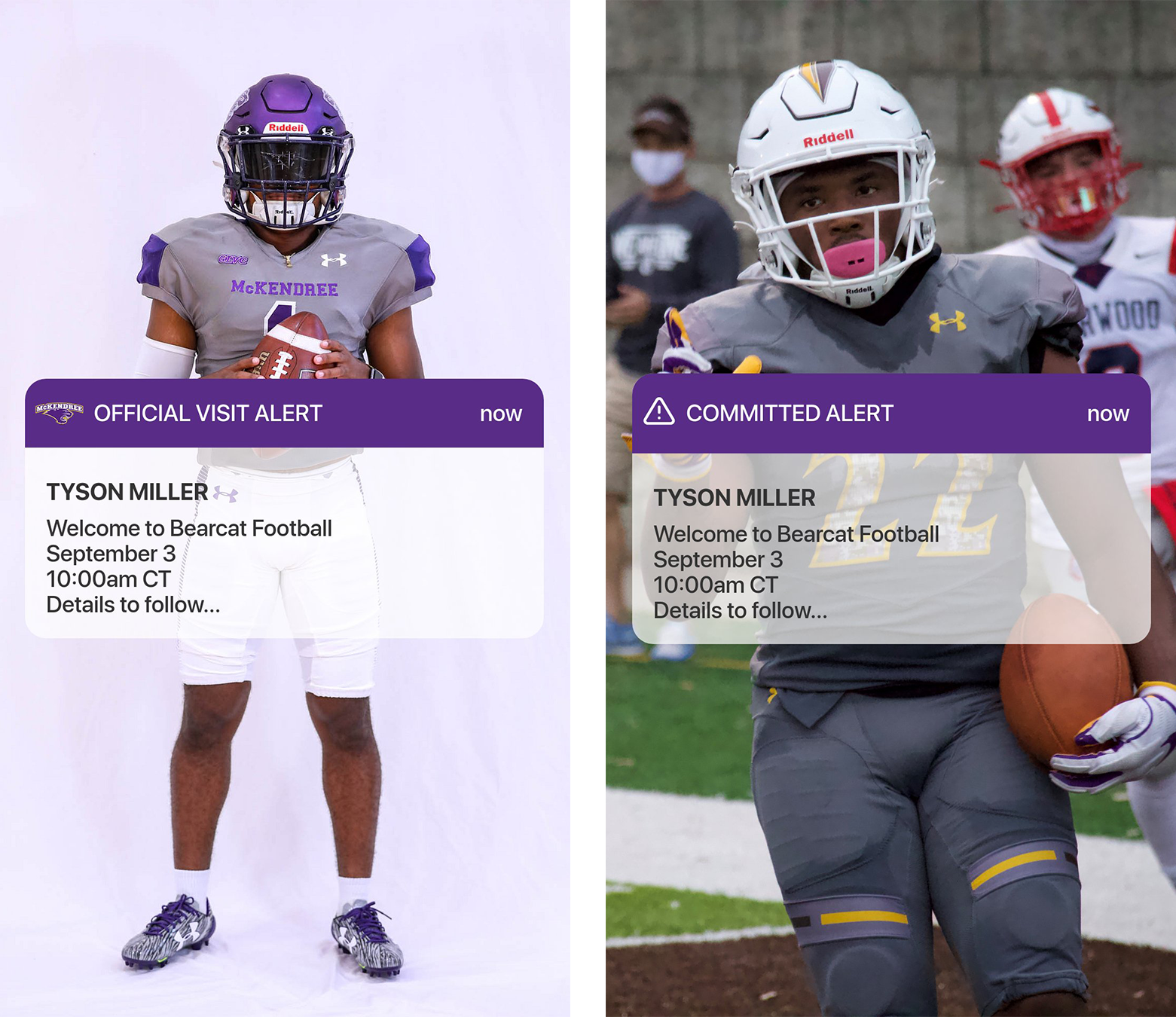 Phone Alert-Motion
You can take your phone alert graphic one step further and animate it to give the appearance of an actual notification on your mobile device.

All-American
Do you have recruits or even current players on your roster who need recognized for their accomplishments? Take advantage of 3-dimensional stars or a patriotic theme for your all-americans. You can remove the stars completely and use it for official visits, offers, commitments and more.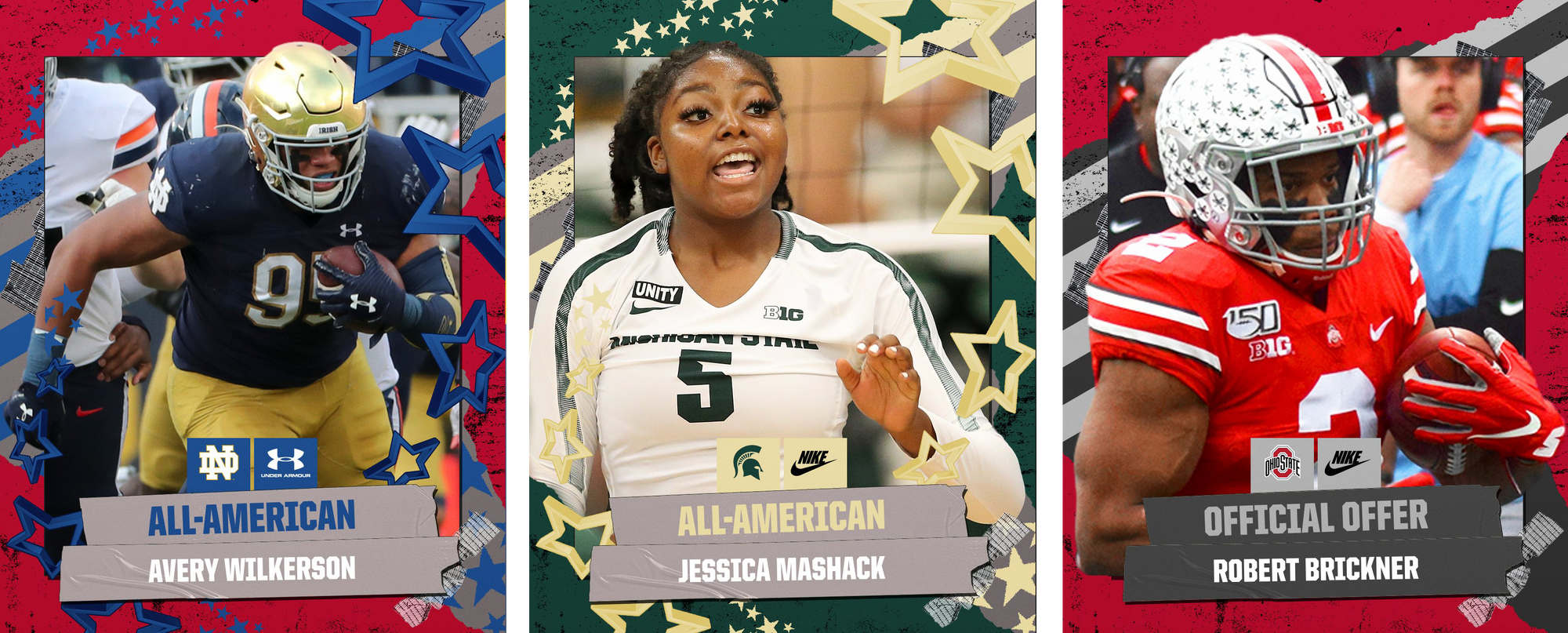 Pinboard/Jersey Reveals
Show off the team swag with uniform reveals, new gear and gameday thread announcements. Use up to six (6) photos in a unique epquipment room backdrop. You can also utilize this for multiple photos and starting lineups.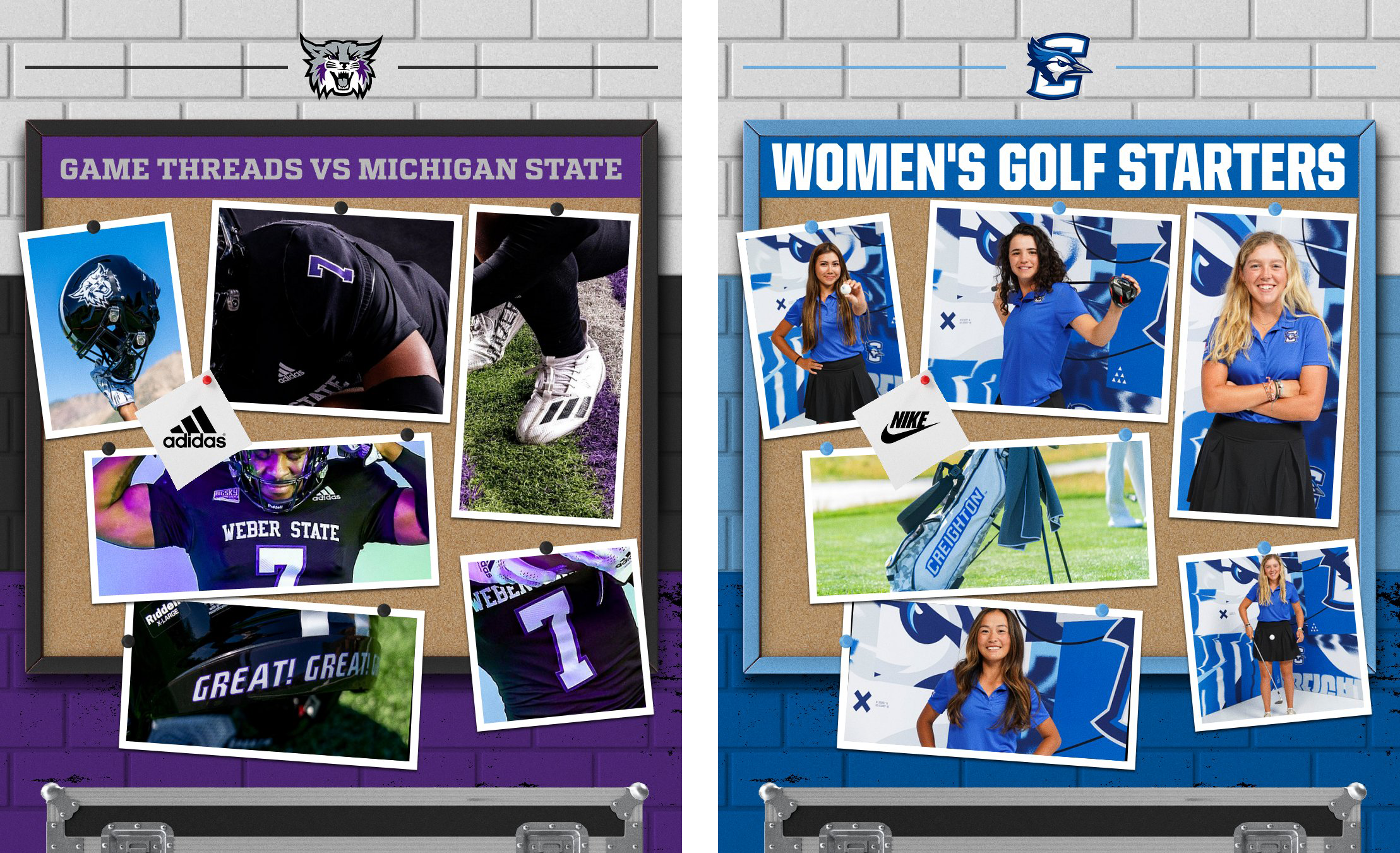 It's time to bring your culture to life as Box Out continues to deliver the best, trend-setting content for your programs!
---
Have an idea? Shoot us an email at support@boxoutsports.com, and we'll do our best to add it to our offerings.