This is one of the most advanced and flexible templates we've designed! This graphic can be used for Instagram carousels, 4-graphic & 2-graphic posts for Twitter or save a specific template to share individually.
You have the option to choose from five different layouts within each of the five panels to customize what you'd like to recap: Game Info, Game Stats, Score Update and two Player Spotlights.
Mix-and-match each option based on your needs. Check out some examples below.
Posting Two Panels to Twitter
Captivate your fans & followers in a fresh way by taking two panels and posting them within a single tweet. This combines them into one, larger graphic.

Posting as an Instagram Carousel
You can also creatively engage with your fanbase by posting 2 to 5 panels to create an Instagram carousel.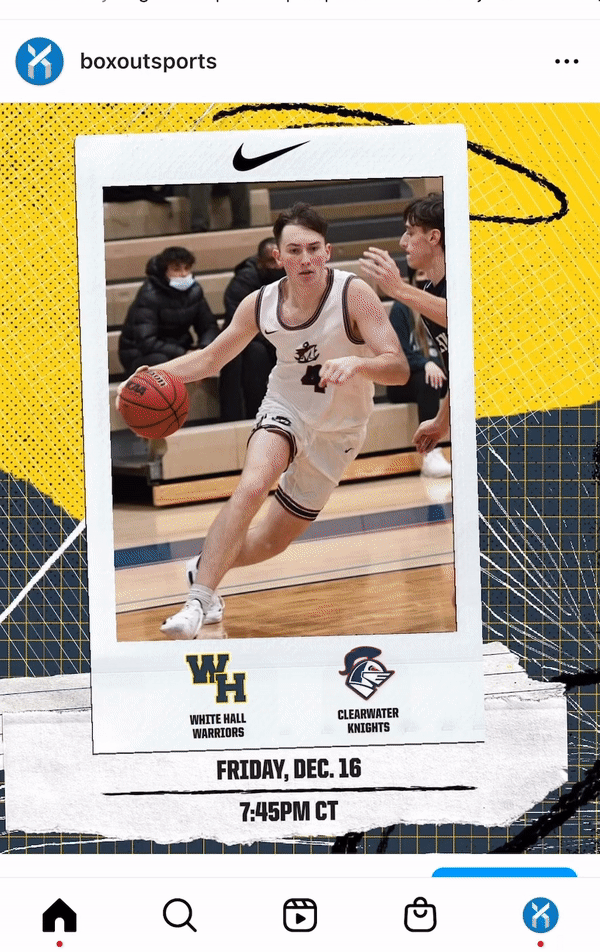 How will you be using the new 5-panel carousel templates? Tag us @BoxOutSports.